We maintained a presence during the entire trade fair, as well as at the stand operated by the Polish Agency for Enterprise Development (PARP).
CeBIT is the leading international technology conference and expo. It takes place each year in Hanover. It has the reputation of being the showcase for cutting edge trends in ICT.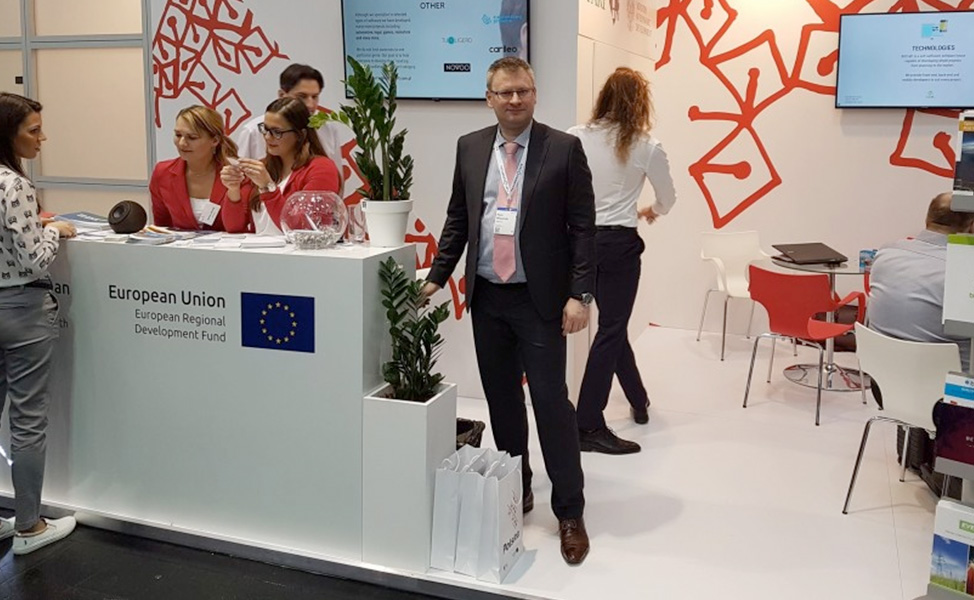 DBPLUS offers software and services for database performance optimisation.
DBPLUS Data Replicator is a state-of-the-art, easy-to-use system for real-time data replication which doesn't increase database load. It allows for the replication of Oracle and Microsoft SQL Server database in Oracle, Microsoft SQL Server and PostgreSQL.
DBPLUS Performance Monitor is a state-of-the-art system for precision monitoring and analysis of database performance. It's a multifunctional tool which shows performance issues in a clear way, and which precisely indicates their causes.
DBPLUS Optimisation Service is a range of specialised services including Performance on Demand, which provides a one-time increase in database performance to a level arranged with the client, as well as Performance Management, which provides constant performance management for Oracle and Microsoft SQL Server databases.