Initial situation


Automotive spare parts market leader in CEE region operating in 17 European countries, decided to implement a central reporting system project. One of the key distribution system dedicated to serving the entire organizationand a network of business partners.
Business needs and expectations
Providing up-to-date information on current sales, stock levels and other business data (customer data,delivery addresses, etc.).
Data available centrally, updated in real time.
Problem to solve
Delay in reporting key business factors, such as sales value or stock levels (data update every 24 hours).
Lack of consistency of reports from individual markets.
Limited ability to introduce changes in reports – operations required arrangements with all local IT departments.
Solution architecture
Data processed at night, in each of 16 local databases.
Transferring the data extract to the central location.
Each of the markets is supported by the locally hosted ERP system.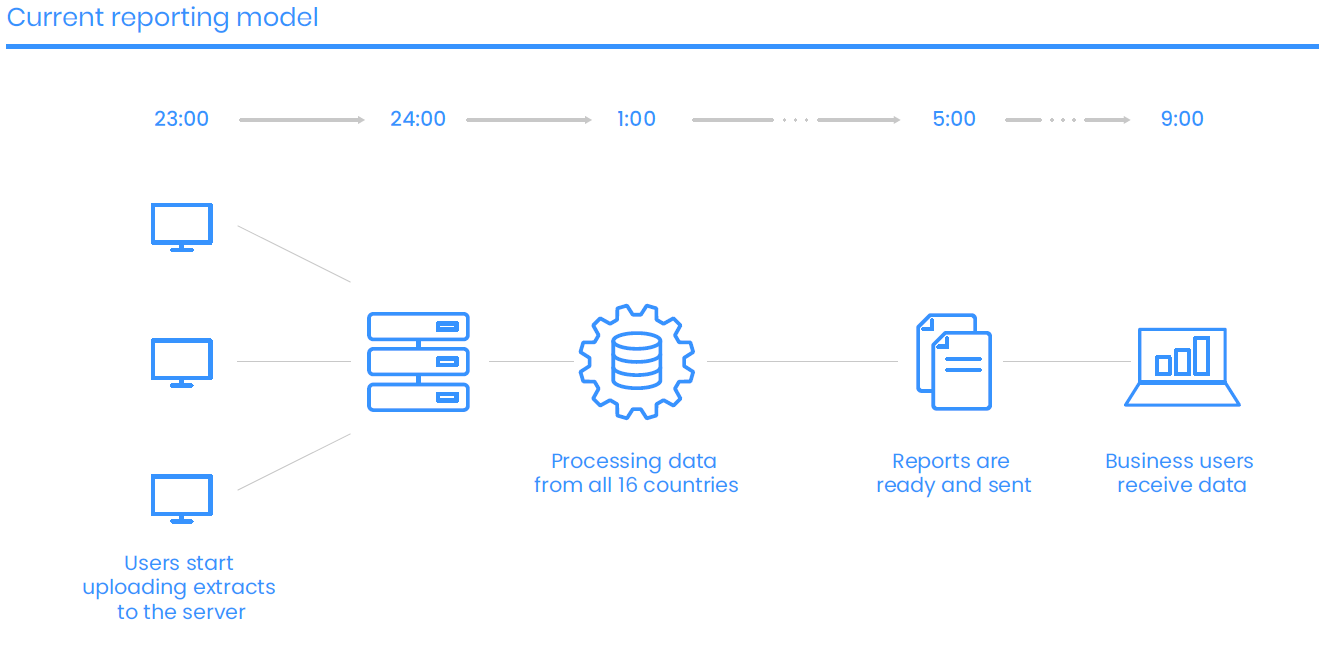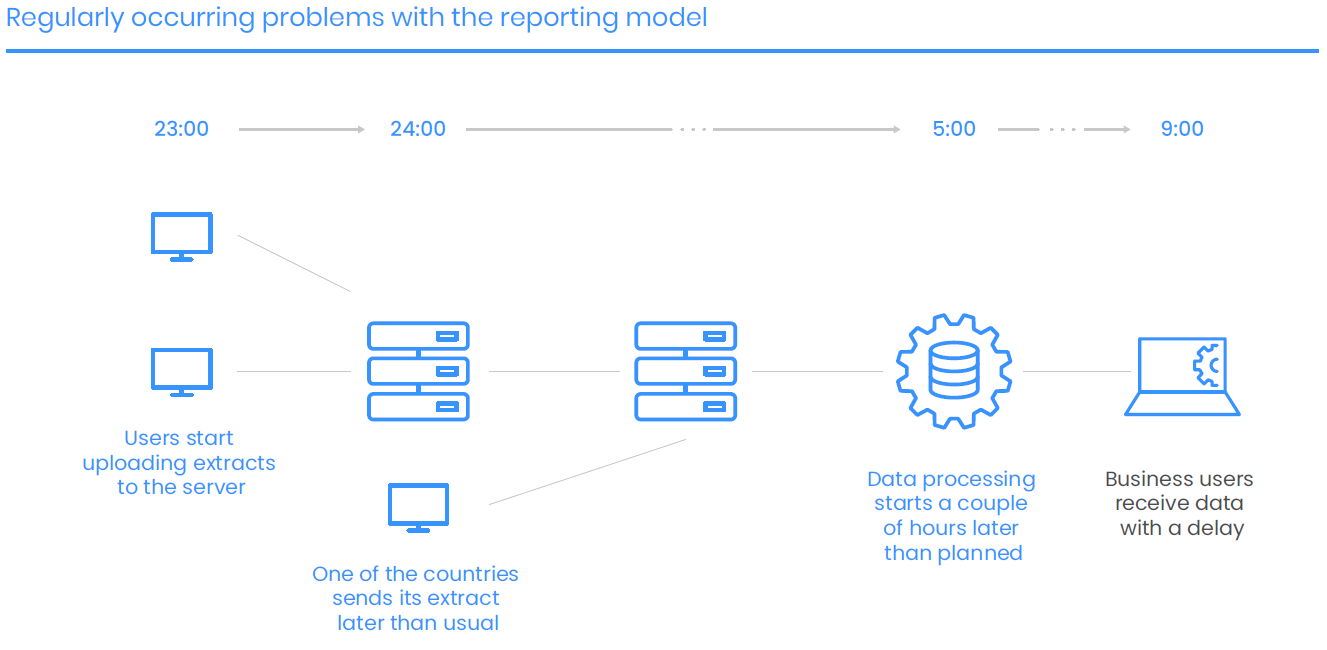 Solution
Central Data Hub powered by real-time business data replication system DBPLUS Data Replicator from local databases.
Benefits
Key business data from each market (sales, inventory, CRM contacts) are available in real time.
The ability to perform reports at any time.
Access to online stock levels has enabled the customer to offer new services and improved the optimisation of the supply chain (products can also be delivered from warehouses in other countries).
No need for daily, overnight data processing, which significantly relieved the work of IT departments.
Architecture
DBPLUS Data Replicator replicates data from each local, national ERP system to a central Data Hub with a maximum delay of 1.5 sec.
The ERP system used by the customer is Microsoft Navision based on Microsoft® SQL Server
Data Hub uses the Oracle® database engine.