Congress is a meeting of nearly 200 member companies from the IT industry and a popular network platform. Mbuf is dedicated to news about Microsoft solutions and other suppliers from the IT market.
During 50 lectures, presentations with workshops and discussions, IT managers talk about practical aspects of IT management. The main idea of the event is the slogan "From practice – for practice". The Congress will start with a guest from the management of Microsoft Deutschland GmbH. At the end, MUSTERBRECHER's lecture on leadership in tremors times is prepared.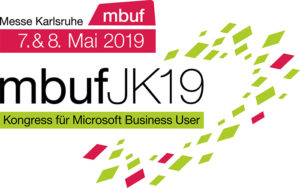 DBPLUS will be represented at the event by webtelligence IT consulting GmbH – DBPLUS partner on the German market. On Wednesday, May 8, the managing director of DBPLUS Germany, Michael Roedeske, will discuss practical aspects of database management and performance optimization in Microsoft SQL Server and Oracle environments. Our presentation "Database performance as a service – how is this possible?" will be in room no. 10/11 at 14:00. You're welcome!
The organizers have planned attractive entrance packets for participants. To get a 480 EUR discount, please enter "SP-VC-S92Q5TPU" code when you register. Registration is available at the http://2019.mbuf.de/, and the 2-day ticket contains all congress' activities, including an evening networking event.