On Monday, December 10, MSDynamicsWorld.com is holding an international Solution Showcase webcast. There we will be demonstrating new options for SQL Server performance monitoring, analysis and optimization, specifically in the Microsoft Dynamics AX environment, in just ten minutes. Be there to see it! Free registration at http://dbplus.link/msdw2018
IT requirements regarding availability and performance will continue to increase in the future.
In this context, leading Microsoft Dynamics AX user companies, such as the fashion and lifestyle company E. Breuninger, the Erwin Müller Group, which is a solution provider for commercial catering and accommodation, the fashion and textile company Peter Hahn or Austria's second largest window and door manufacturer JOSKO, have already decided to use the DBPLUS Performance Monitor.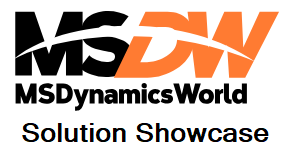 The DBPLUS Performance Monitor represents a new philosophy of database monitoring and analysis.  As part of permanent monitoring, performance irruptions can be traced and visualized within a very short time, down to the level of individual SQL statements. This precision allows highly targeted troubleshooting and optimization.
In the long term, this can reduce the need for resources, SQL server licenses and hardware. In addition, permanent performance stabilization is achieved.
Find out what specific analysis options for Microsoft Dynamics AX users are hidden in the software:
Which Dynamics AX user ran this long-running SQL query yesterday?
Which SQL query overflowed the TempDB or the transaction log?
Which Dynamics AX user is currently blocking other users?
Why did the Dynamics AX batchjob run so long last night?
We have made adjustments; which new SQL queries are executed and should they now be analyzed regarding performance?
More information on www.webtelligence-itc.net and www.dbplus.tech